Athletics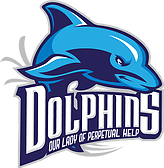 Our students are involved in interscholastic sports
Physical Education Classroom Rules
All students must always show up to Physical Education classes with their gym strip (this includes the school T-shirt and shorts and a pair of running shoes). If a student does forget their gym strip Mr. Isenor will provide them one from his used gym strip box. All students need to make sure their gym strip is in good condition or they will have to purchase a new one.
If your gym strip is forgotten more than three times in one reporting period you will be given a minor detention until 3:00 pm with Mr. Isenor or the detention supervising teacher. If the student continues to forget his/her gym strip, parents will be contacted on this matter by Mr. Isenor. This policy will not take place in the first two weeks of September.
The change room area is designated as a non-threatening area and a quiet zone. The change room should be a place where students get changed as quickly as possible in order to make it to gym class on time. All students should feel comfortable in the change room area. If the students do not adhere to this policy a minor or major detention will be given out by Mr. Isenor. In extreme cases, the student's parents will be notified and a meeting will take place with Mr. Isenor and our Principal, Mr. Yuen.
Students are expected to come to gym class with a positive attitude. If a student does not want to give his or her best or is a behavior problem, they will be asked to leave the class and report to the office.
If this attitude or behavior continues the student will be suspended from Mr. Isenor's gym classes for one week.
If parents need to talk with me on matters concerning this class, please feel free to phone or come and see me at the school.
Students should always remember to do their best, encourage other students, be a good sport, be a positive person and have fun in this class.
Thank you.
Mr. Jack Isenor
| | | |
| --- | --- | --- |
|  Fall Season |  Winter Season |  Spring Season |
|  Cross Country Running |  Girls Basketball |  Track & Field |
|  Girls Volleyball | Boys Basketball | Flag Football – Gr. 7 |
| Boys Volleyball | Skating | |
OLPH SCHOOL ATHLETIC SCHEDULE